"Wasi Daniju's photographic work has a beautiful aesthetic. Energy and stillness come together. She has a sharp eye and the technical excellence to capture the moment...you can trust Wasi's work to be authentic - to be capturing something real and of significance."
- Hassan Mahamdallie - Playwright, writer
Bio
Since 2007, I have created a vast portfolio, with a main focus on
portraiture
documentary
theatre and live performance.

I started out taking pictures of the people, places and performances that I love or that intrigue me - I'm fortunate in being able to continue to do this still.

I have shown my work individually and in group exhibitions in the UK and abroad, been featured in various print and online publications, and am proud to have ongoing working relationships with a number of organisations and individuals.
In 2020 I graduated with Distinction from the University of Westminster's MA in Documentary Photography and Photojournalism.
Contact
How can we work together? I look forward to hearing from you for projects and photography work.

Email wasipics@gmail.com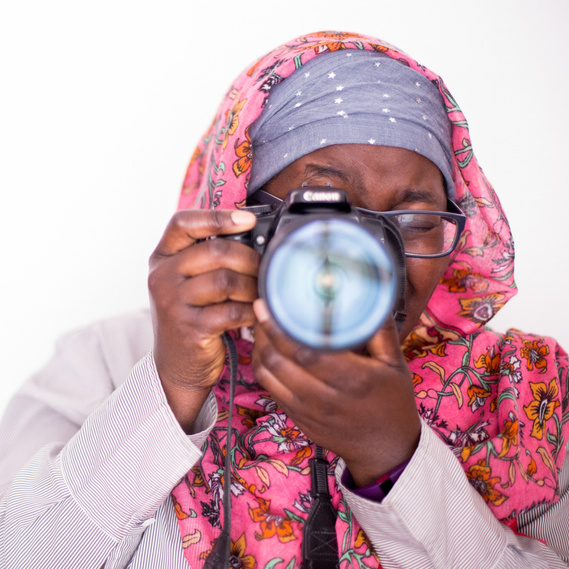 Education
MA Documentary Photography and Photojournalism (Distinction)
University of Westminster 2020
Exhibitions & festivals
You See Yourself? - IFE NKILI arts festival - Everyman Cinema - London, 2021 (group)
You See Yourself? - IFE NKILI arts festival - online, 2021 (group)
Home Is Here & There - Royal Academy Summer Exhibition - Shortlisted/withdrawn - London, 2021 (group)
All The Women In Me Are Tired - video installation - Royal Academy Summer Exhibition - Shortlisted/withdrawn - London, 2021 (group)
84 days - Photofusion SALON/21 - London, 2021 (group)
Rear View [from Home Is Here & There] - Photofusion SALON/19 - Commended - London, 2019 (group)
"You can do what You want from the pavement" - video installation [from Still Looking] -London Gallery West - London, 2019 (group)
Suppose [from The Stories We Tell] - London Gallery West - London, 2018 (group)
You See Yourself? - Unbreakable Bonds - Writivism Festival - Kampala, 2019 (group)
You See Yourself? - Manifesting The Unseen - Guest Projects - London, 2018 (group)
re:present - British Islam Conference - Amnesty International - London, 2018
re:present - private viewing - London, 2017
re:present - Everyday Muslim: Black Muslims in British History and Heritage- Rich Mix - London, March 2017
Publications
Critical Muslim 33: Relics (2020)

Critical Muslim 32: Music (2019)
Stage Invasion - Peter Bearder - Out-Spoken Press (2019)
Unbreakable Bonds: An Anthology of Fiction, Photography and Nonfiction from Eastern Africa and the UK - Bwesigye Bwa Mwesigire, Esther Mirembe, Sumayya Lee (Editors) - CACE: Centre for African Cultural Excellence (2020)
Rule Britannia: Brexit and the End of Empire by Danny Dorling, Sally Tomlinson - Biteback Publishing (2019)

Manifesting the unseen - exhibition catalogue - Nazia Mirza (editor) (2018)
Khidr Collective Zine Issue 1 - The Khidr Collective (2017)
base publication (2017)
shine a light [Open Democracy] (2016-2017)
The Occupied Times (2011 - 2016)


Talks/interviews/features
Finding Home [panel discussion] - Sussex Festival of Ideals - Online, June 2021
Islam is not a singular [podcast]- Muslim, Actually with Tawseef Khan - Online, March 2021
Q&A [interview] - TheBlkGaze - Online, January 2021
32. Wasi Daniju - A Wider Sense of Family [podcast] - The Two of Us - Online, January 2020
Saying Goodbye [podcast]- The Family Tree Season 2 – Cuttings 5 - Online, April 2018
GBA 314 Wasi [podcast]- Getting Better Acquainted - Online, October 2017
Where Photography meets Therapy: Meet Wasi Daniju! [interview]- The Black Muslim Times - Online, July 2017
re:present [feature] - base publication - Issue #2 - Printed/online, June 2017
re:present [talk]- Everyday Muslim: Black Muslims in British History and Heritage- Rich Mix - London, March 2017
You Need To Be Able To See Us [interview] - The Leveller - Online, March 2017