CN: death, loss, grief
I've been meaning to write regular blogs as updates related to my virtual exhibition…"regular" may have been a little too ambitious, but here's the first of a few.
_______________________________
My mum was, amongst so many other things, a celebration. Some of my earliest memories of spending time with her was as sidekick at various birthday and wedding parties (my dad was never as much of a partygoer). She'd always be dripping in gold, gèlè perfectly wrapped, shoes and bag set matching her outfit, and the scent of her perfume leaving a trail in her wake. Even at less fancy events, local park picnics or impromptu family gatherings at home, it wasn't uncommon for my mum to start various games that involved singing and dancing, and she somehow always managed to get everyone involved. She was a light, a spark, a flame sometimes; a promise of warmth and joy at every special occasion.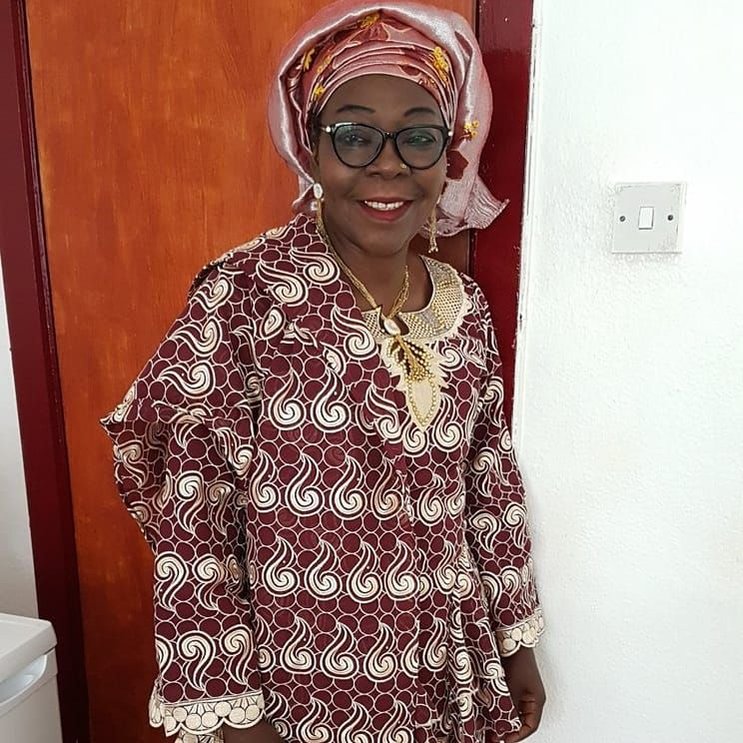 The 84 days that my mum spent in hospital up to her passing was a period marked with a mind-bending darkness that ebbed and flowed - we were constantly in and out of hope that she was doing better, responding to treatment, only for things to get worse again, then turn around once more. As difficult as it was to contend with the physical impact of her illness, it was perhaps even more heartbreaking to see her light dimmed, for her to be so far from celebration.

_____

Taking pictures was one way for me to hold on to some kind of reality at this time when everything felt so unreal, so impossible. When I later put some of these together as the photobook, 84 days, despite the period that the images were made, I wanted the book to be at least part celebration of my mum and her effervescent energy. Rather than just a focus on the grief and loss I was going through, I wanted also to create a tribute to my mum, to honour her somehow.

While I wasn't able to do everything myself then in terms of making the book (shout out to Ander at Panopus for my pages, and Jan & Rob at Bookworks for the final binding and covering process), its design bore out my intentions. My mum loved the colour yellow (to the point that one of my working titles for the book was just that: she loved yellow) so I knew that had to feature - this became the colour of the end papers. The celebration of my mother's character, her impeccable style and the colours and patterns she loved came together when I chose to use one of her gèlè as the cover material for the book.

_____
This past weekend, I managed to recreate the book myself, thanks to vague memories and photos from Ina's bookbinding lesson at Bookworks 2 years ago, a number of YouTube videos, and an excess of self-belief (and paper glue - so, so much glue!). It took literally the whole weekend (including an unwise all-nighter), and the PVA glue and gèlè material were not friends (had to resort to superglue in the end for some bits…), but despite all this and some rather jaggedy trimmed pages, I was pretty made up with the final product.

I'd like to think my mum would have approved too.
_______________________________

84 days is a photobook I made a couple of years ago, made up of pictures taken
during the time my mum was in hospital before she died. The pictures in
the book come from a much wider selection, a series called while we wait. Both the book and some previously unshared images from the series will feature in my virtual exhibition, which launches on the 7th June and will run for a month.